Johannes Pröll, born on April 9, 1983 in Linz, studied time-based media at the University of Arts in Linz (Austria). He graduated in 2010 and specialized in the subject-matter of time perspectivation which has continued to be a central element in many of his works.
Founder of BRIGHT Film Production. Since 2010, realization of different video installations and films as well as work as executive producer, unit manager, and assistant director.
Information about current projects
Click here for more information about the current projects Train of Heroes and Cycle of Steel: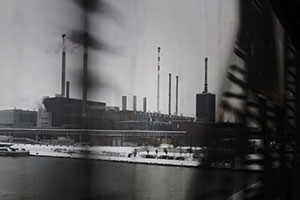 TRAIN OF HEROES
Feature
in development
In collaboration with Gerald Harringer and Fischer Film.
The anthology film Train of Heroes is a journey through time of the years 1945, 1961, 1975, 1986, and 2015. A train journey which begins in the Northern Mühlviertel district and ends in Paris connects the stories. All episodes are based on true events from the time of the Nazi dictatorship and cast light on the different suppression strategies over time.
The work group Train of Heroes was created with screenwriter and partner Gerald Harringer.
www.zugderhelden.at
Cycle of Steel
Experimental Documentary
in production
Circle of Steel juxtaposes two worlds. On one side is Gary, Indiana, which once experienced a boom as steel stronghold amidst the industrial regions around Chicago and Detroit in the Northeast of the United States. Only a few decades later, this phenomenon seems to repeat itself in Linz (Austria). In the experimental film, we let both cities merge and observe the metamorphosis of the city from rise to decline.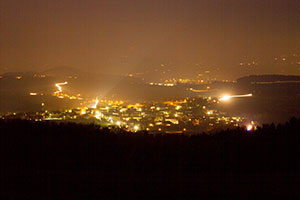 3000 Seelen (3000 Souls)
Documentary, 50 min.
released
3000 Souls – Episodes from Katsdorf is an approximately 50-minute documentary journey to Katsdorf of the 60s, 70s, and 80s. Subjective impressions in the form of Super 8 film and video material by people who documented Katsdorf during the various decades.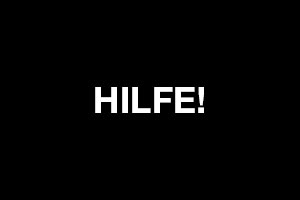 Multimediamemorial 4515
Interactive documentary, App
in development
A project of the work group Train of Heroes, Harringer/Pröll and FISCHERFILM
There were not many, but they did exist. People who, within the scope of their capabilities, helped other people during the Nazi dictatorship and thereby risked their own lives. With the Multimedia Memorial 4515, train travelers on the Summerau rail line have a chance, with the help of an app, to access information about these people. By means of geo-tracking, the software acquires the corresponding location and offers location-based multimedia contents.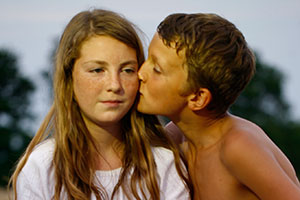 Back in the summer
Videoinstallation in 4 channels
released
Away from the hectic work in the fields, it's the children who, suddenly, determine the rhythm with the same ease, with which they go through life. In the peace and quiet of the situations, the viewers are invited to unfold their very own stories.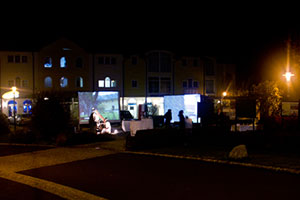 A Stroll Through
Katsdorf
videoinstalation in 2 channels
released
The basis for the video installation "A Stroll Through Katsdorf" was a film from 1986, in which the now deceased Mr. Sackl from Katsdorf fastidiously filmed the entire town. 25 years later, we reconstructed the film 1:1. Every take, every pan, every zoom, the seasons and times of day as well as every camera wobble were replicated.
Defined by the changes of the town, it can thus be recognized and reflected upon by the viewer.
Give me 12 minutes please!
Literature trailer/short, 12 min.
released
Haslin reads! The literature trailer – a preview of the live performances and readings by the writer Hermann Haslin from Linz – is a new format that concisely unites different works by the artist. Although stringently structured in 12×1 minutes, the personal cinematography between stage lighting and darkness offers an in-depth look into the stage life of Hermann Haslin.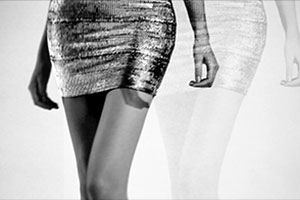 White in White
Live-Visuals Loop
released
Three women, fashion, and a white room. Photographic scenes are brought to life by short, looped movements. Edited as live visuals, the result is an enthralling rhythm between quick and abrupt jumps and female sensibility.
Daten
Johannes Pröll Filmproduktion
Gusenstraße 9/9
4223 Katsdorf

office@justbemotion.com
+43 (0)650 7778855

Impressum
Mitglied der WKO; Fachverband der Audiovisions- und Filmindustrie
UID Nr.: ATU 61660107

Es gelten die allgemeinen Herstellungs und Lieferverbindungen des Fachverband der Audiovisions- und Filmindustrie Österreichs.
Haftungshinweis
Trotz sorgfältiger inhaltlicher Kontrolle übernehmen wir keine Haftung für die Inhalte externer Links. Für den Inhalt der verlinkten Seiten sind ausschließlich deren Betreiber verantwortlich. Alle Inhalte dieser Homepage unterliegen dem Urheberrecht. Für Auskünfte zu den jeweiligen Fotografen und Verwertungsrecht nehmen Sie bitte vorher Kontakt mit uns auf.
Legal information:
Member of The Austrian Federal Economic Chamber; Association of the Audio Vision and Film Industry
VAT Reg. No.: ATU 61660107
The general manufacturing and delivery conditions of the Association of the Audio Vision and Film Industry Austria shall apply.
Liability note
Despite careful content control, we are not liable for the content of external links. Only the maintainers of the linked websites are exclusively responsible for their content. Any and all contents of this homepage are subject to the copyright law. Please contact us for information about particular photographers and exploitation rights.